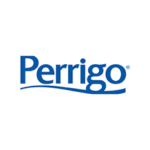 Website Perrigo
Perrigo Company plc, a leading global healthcare company, delivers value to its customers and consumers. Founded in 1887 as a packager of home remedies, Perrigo has built a unique business model that is best described as the convergence of a fast-moving consumer goods company, a high-quality pharmaceutical manufacturing organization and a world-class supply chain network. Perrigo is the world's largest manufacturer of over-the-counter ("OTC") healthcare products and supplier of infant formulas for the store brand market. The Company also is a leading provider of branded OTC products throughout Europe and the U.S., as well as a leading producer of "extended topical" prescription drugs. Perrigo, headquartered in Ireland, sells its products primarily in North America and Europe, as well as in other markets, including Australia, Israel and China.
Sr. Manager Global Corporate Compliance
Knowledge, Experience and Education:
Must possess strong research, technical and analytical skills to obtain a strong knowledge of applicable global laws and regulations in order to interpret, apply to complex business situations globally, partner with senior leadership to minimize risk and accurately track and report necessary information to external agencies.

A proven track record of strong project management as evidenced through the planning and leading of multiple projects while adhering to rigorous and rapidly changing deadlines and priorities.  

A Master's degree in accounting, legal, human resources or a related field combined with at least seven years of experience in a regulated field. Consideration will be given to candidates with a Bachelor's degree with at least twelve years of progressive experience in a regulated field. Certified Compliance and Ethics Professional (CCEP), Certified Public Accountant (CPA) or Juris Doctorate (JD) certification preferred. Public accounting or legal experience in a regulated industry is a plus.

Requires ability to travel domestically and internationally (5-25%)

Advanced verbal and written communication, analytical, negotiation and presentation skills are essential. This would include the ability to negotiate with and influence management across the organization, as well as proactively partner and educate site/business unit leads on activities affecting compliance globally. Prior management or leadership experience preferred with demonstrated team building, coaching and mentoring skills. Other business related experience may be acceptable.
Major Duties/Responsibilities:
Reseach, develop and partner with all global sites to implement global transparency tracking, monitoring and reporting program. This also includes educating the appropriate teams on the processes and procedures.
Lead the Interactions with Healthcare Professionals and Government Officials Program to ensure compliance with all Perrigo processes and procedures to ensure compliance with each local jurisdiction we operate.
Lead the global compliance program to promote and enhance the culture of compliance across Perrigo.
We're proud to be an equal opportunity employer- and celebrate our employees' differences, regardless of race, color, religion, sex, sexual orientation, gender identity, national origin, age, disability, or Veteran status. Different makes us better.