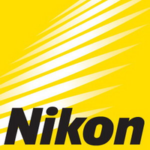 Website Nikon Metrology
Our client
Nikon Metrology offers solutions for all industrial measurements and is a company with a dynamic vision for the future. They develop a wide range of measurement systems for dimensional quality control deployed worldwide in automotive, aerospace, and other manufacturing industries. Nikon Metrology has 10 offices and production sites in 8 countries
Our client is looking for an experienced and hands on Senior Legal & Compliance Counsel based in Leuven, Belgium.
Your profile
You have obtained a Master degree in Law;

You have minimum 10 year experience in legal and/or compliance practice in an international environment;

You have a good general knowledge on commercial law;

Knowledge or experience in 'IP', including patent and licensing and /or corporate law are a plus;

You are fluent in English and Dutch, both spoken and written. Any additional languages such as French and/or German are very welcome and considered a plus;

You have a mature, flexible and commercially oriented approach and are both business oriented and risk aware;

You are an excellent lawyer, who is well organized and able to set his/her priorities well, you also have a financial awareness;

You have strong legal analysis skills, yet are solution driven;

You have strong interpersonal skills and communicate well to all business levels;

You are proactive in recognizing needs, solving problems, anticipating issues and developing resolutions;

You are hands on, able to bring structure and easily gain trust;

You work well autonomously;

We would like to see the following values in your personality : integrity, open to diversity, proactiveness and willing to  'stay tuned'.
Your Assignment at our client's site
The role of the Senior Legal & Compliance Counsel is to proactively identify, develop and efficiently manage various legal and compliance risks within the organization. You work closely together with your colleagues from other (technical, finance, HR and other) departments. As a Senior Legal & Compliance Counsel, you also consider the commercial and technical aspects of our business.
Your role involves both legal and compliance tasks, in a probable 75% legal to 25% compliance focus.
What are your key areas of responsibility?
Draft, negotiate and review contracts with customers, suppliers and other third parties;

Participate in the selection of and assertively manage external counsel as needed in a wide variety of legal engagements;

Serve as the main point of contact, serving as the 'first call for help' for matters involving commercial transactions, sourcing and procurement, IP/technology licensing and portfolio enforcement, new business initiatives, employment matters, and affiliate corporate governance;

Support the businesses in strategic projects that require legal input;

Develop robust processes to support the practical delivery of legal services in region and to track and control legal spend;

Prepare and deliver training / updates on key legal topics;

Act as Compliance Officer and Data Protection Officer;

Develop, ensure, and maintain strong and consistent compliance programming, enforcement, communication and training (anti-bribery and anti-corruption), including third-party compliance (distributors, agents, etc.) in order to maximize legal and compliance awareness.
The Senior Legal & Compliance Counsel reports into the Executive VP Global Support and serves a wide region. 
What to expect from us
Our client offers you an interesting and challenging, international and interdisciplinary work environment. You will have a high impact on the organization and are a respected 'key player'.
At Nikon Metrology, the success is achieved by their employees. Clearly defined common goals, objectives, and priorities, create a foundation to work with pride and confidence. Their employees highly value the supportive and collaborative working environment and they share a passion for technology and innovation.
Our client offers you a competitive salary and benefit package and supports a flexible work-life integration.
The USG Professionals  approach
USG Professionals acts as the interface between you and the company that requires your services. We are eager to take the time to get to know you and look out for your interests, finding the right opportunity for you in terms of a permanent position or a temporary assignment. You can count on your personal USG consultant steering your talents in the right direction. Drawing on his or her own legal expertise, the consultant is able to pinpoint exactly what opportunities match your skills and ambitions.
USG seeks the perfect match according to a people-centered approach. Thanks to this concept we are able to offer a solid and prominent client portfolio.
Apply today!
For further details about this opportunity please get in touch with Kristin Ex on 0499 86 76 61.